The news of his passing was shared by his friend and Shakespeare Theatre Company co-star Susan Hart, who said that she was "just devastated" to report that the actor died on 6 July.
"Good night my sweet, sweet, sweet prince among men. No words for our despair at losing you Jeffrey Carlson. You were … oh God… no words… so, so loved and adored. For those of you that don't know, I'm very sorry to share the news that Jeffrey passed away yesterday," she posted on Facebook. "I have been respectful of his family's privacy in not sharing the news sooner… also could not breathe or function… still can't… love to all… just devastated…"
As for now, the cause of death has not yet been revealed.
The actor's sister, Elizabeth Carlson Gingras, said in a statement that her brother left an impact on many.
"My handsome, brilliant, EXTREMELY talented brother Jeffrey Carlson has gone to be with our brother Gregory Carlson in heaven," her statement said. "I can't wrap my head around why this has happened. What I do know is that I will forever cherish our laughs and the deep love we have for each other. He has left such an impact on so many people it's so hard to find the words to express how special he was. I have so much to say… but my heart isn't well enough to provide Jeffrey with the words he deserves. I love you so, so much, my beautiful brother. 6/23/1975-7/06/2023."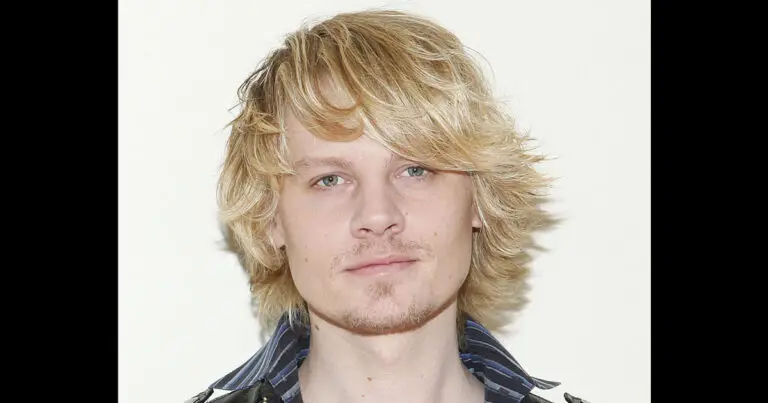 Carlson was a graduate of Juilliard School and began his career on Broadway in 2003's Edward Albee's The Goat or Who Is Sylvia. Later he starred with Hilary Swank in The Miracle Worker. From 2003-2004 he starred as Marilyn in the productions of Taboo. In addition to this, the late actor appeared in the 2005 hit Hitch starring Will Smith and Eva Mendes and the 2007 movie The Killing Floor.
Our thoughts and prayers go to the grieving family. May he rest in peace.